INCYLENCE Spins
AVAILABILITY :
Out of stock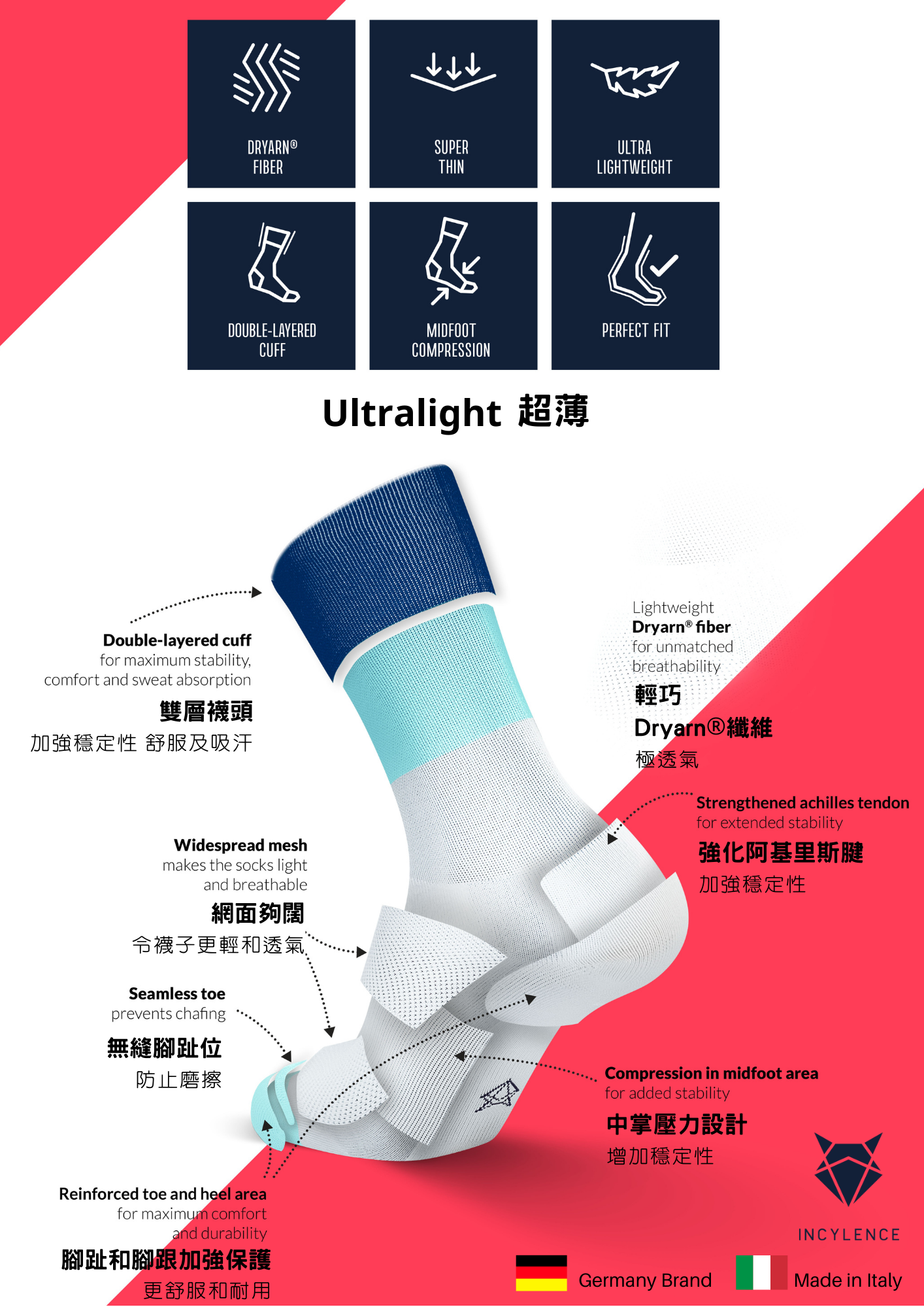 .Dryarn® - durable | light | heat-insulating | breathable | hygienic | environmentally friendly
.Double layered cuff absorbs moisture efficiently
.Compression for improved blood circulation
.Perfect fit
About Ultralight socks:
The ultra-light Dryarn® microfibre offers the best characteristics for our high-cut cycling and running socks. Unmatched breathability and heat regulation provide maximum comfort and outstanding cycling and running performance. The double-laid cuff prevents sweat from running into the shoe while providing a comfortable fit without slipping. The thin processing on the instep - mesh structure - ensures best breathability. The integrated compression on the midfoot ensures a firm, stable fit. The reinforced toe box and the additional cushioning in the Achilles tendon and heel area protect sensitive zones and thus offer the best comfort and durability.
*If you're in between two sizes, we recommend to choose the smaller one to ensure a perfect fit and comfort.
No customer reviews for the moment.
50% Polyamide
45% Polypropylene Dryarn®
5% Elastane
Wash at 30°C
Don't tumble dry
Don't iron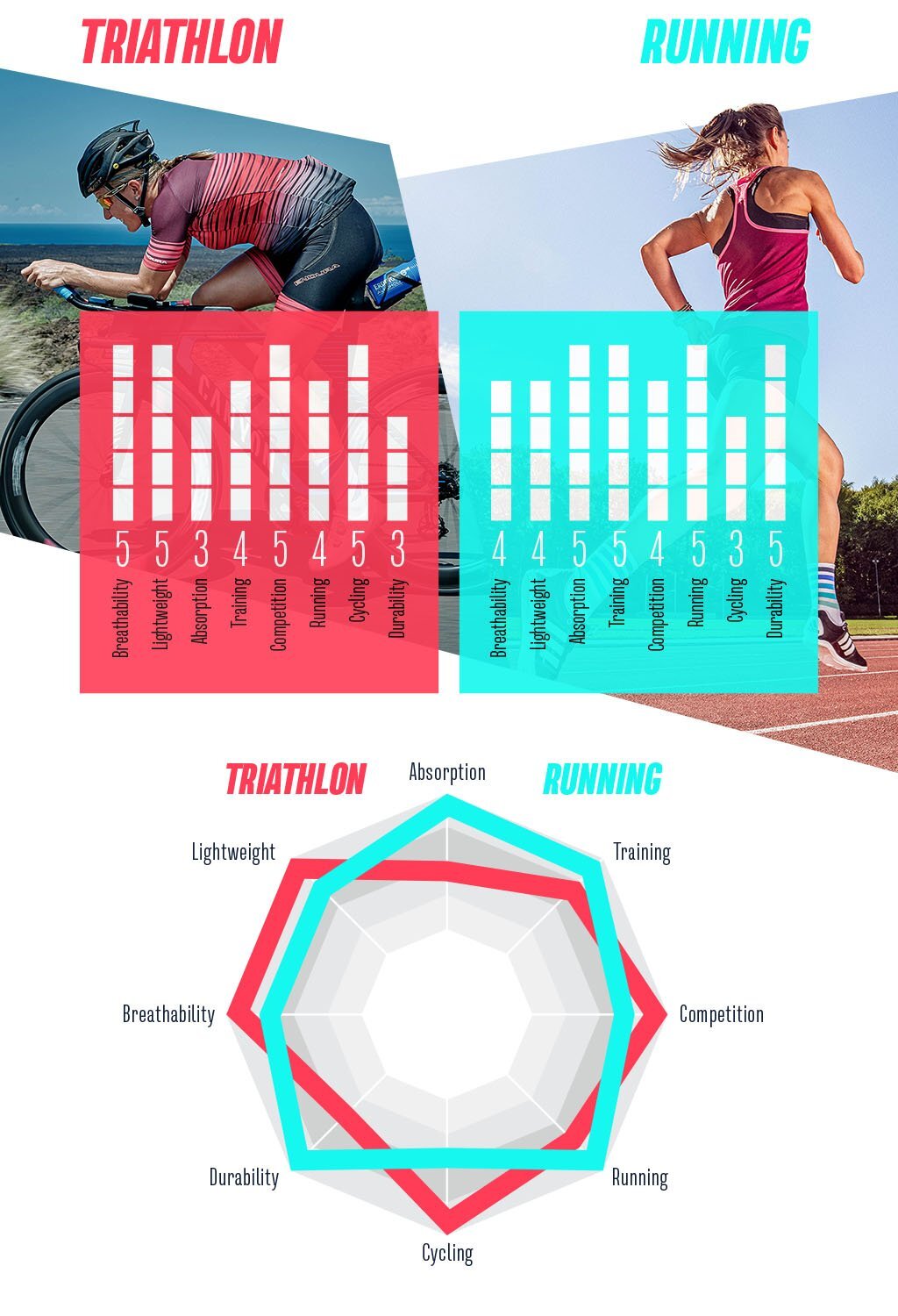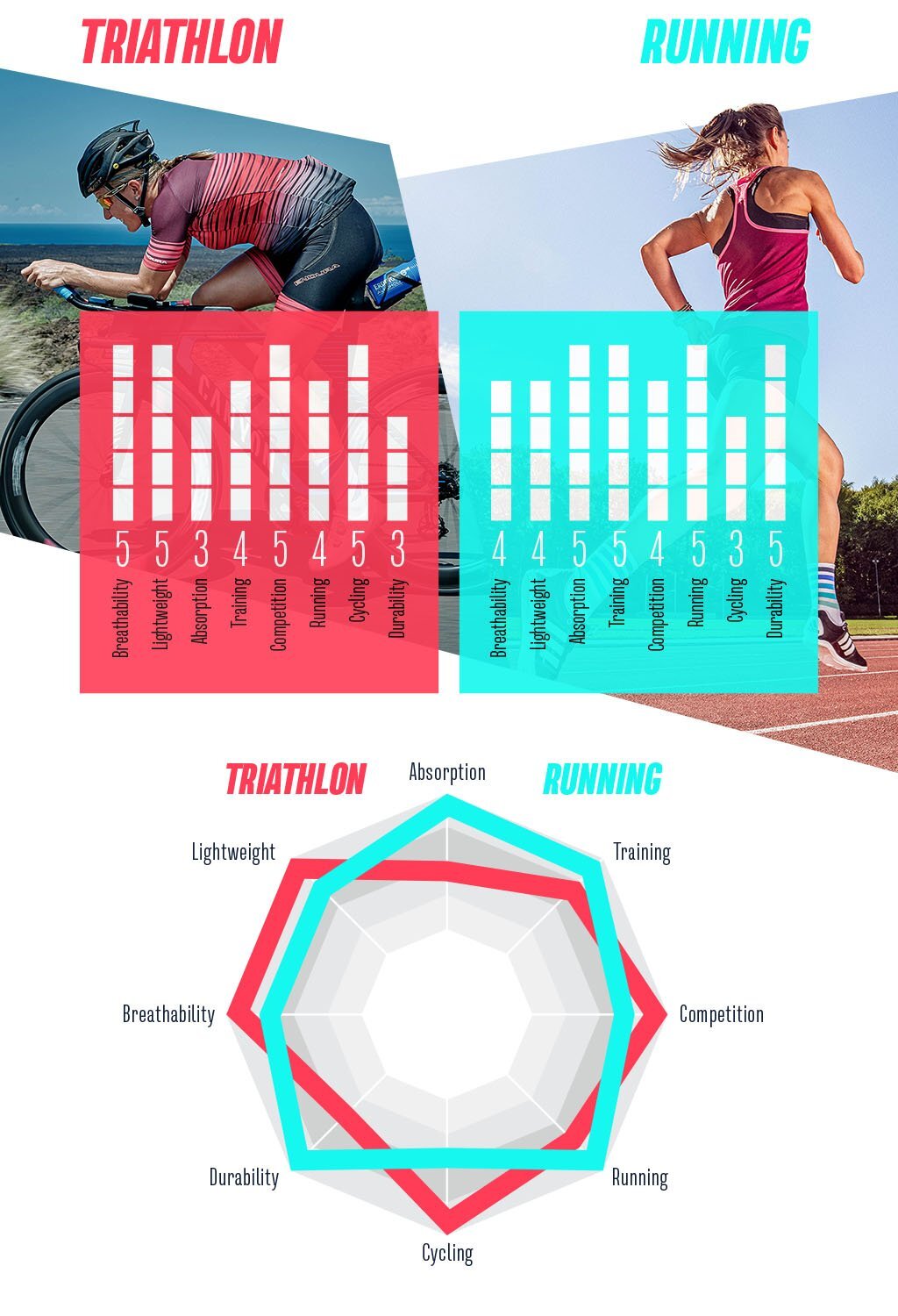 Where are INCYLENCE socks produced?
Our socks are 100% made in Europe, from packaging to yarns to manufacturing. We have a great partnership with manufacturers in Italy and Portugal and our yarns are made in Italy.
What's the difference between RUNNING and ULTRALIGHT socks?
The ULTRALIGHT socks are our ultralight product. They are ultra-thin and provide maximum breathability and light weight. The RUNNING socks are thicker and have more comfort and cushioning, especially at the heels and toes.
Who is the team behind INCYLENCE?
Alex, Max and Pavel founded the company in 2017 and are still the operating and driving force. The idea of INCYLENCE was born in early summer that year when Alex did not find the perfect pair of socks for his next workout that combine style and quality. After many discussions with his best buddy and flatmate at the time, Max, the idea slowly became reality and the brand was officially launched June 18th, 2018.