OVERSTIM.s Salt & Electrolytes
4 electrolytes (sodium, potassium, calcium, magnesium)
Rich in vitamin B6 contributing to reducing fatigue
Ideal for long periods of physical activity and, in particular, in the heat
Those who engage in endurance activities (effort greater than 2 hours), particularly in the heat, may require a vitamin or mineral supplement.
The Salt & Electrolytes OVERSTIM.s dietary supplement ensures multiple functions thanks in part to:
Its Sodium & Potassium content
The magnesium content that contributes to electrolyte balance
The calcium content that contributes to normal muscle function
Vitamin B6 which helps reduce fatigue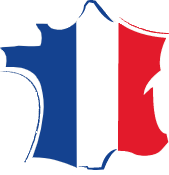 MADE IN FRANCE
No customer reviews for the moment.
During long periods of physical activity and, in particular, in the heat, take 1 capsule every 2 hours. Do not exceed 6 capsules per day.
To be consumed as part of a varied and balanced diet and a healthy lifestyle. Keep out of reach of young children. Not recommended for pregnant or nursing women. Store in a cool, dry and aerated place. Do not exceed the recommended dose (6 capsules per day).

*VNR = nutrient reference value
Ingredients: potassium citrate, sodium chloride, calcium citrate, coating agent: hydroxypropyl methylcellulose, magnesium citrate, anti-caking agents: magnesium salts of fatty acids and silicon dioxide [nano], maltodextrins, vitamin B6. Made in a factory which uses: peanuts, soya, milk, eggs, fish, crustaceans, cereals containing gluten, sesame seeds, nuts, sulphites, celery, mustard, lupin, and molluscs.