The fat burner supplement contributes to weight loss. It is recommended for athletes wishing to get back into shape.
Contains Konjac glucomannan, which contributes to weight loss as part of a reduced calorie diet.
Contains green tea
Plant-based capsules
Perfect for athletes wishing to get back into shape
Made in France
Fat burner supplement contains Konjac glucomannan, which contributes to weight loss as part of a reduced calorie diet.
When taken in combination with Regeprot and BCAAs, the Fat burner supplement is a key ally for athletes wishing to get back into shape.
Did you know?
Konjac, or Amorphophallus konjac, is a plant native to Asia. Used for over two thousand years as a therapeutic food by Asians, it is instead known in the West as a dietary supplement, and it is taken in capsule form. Appetite-suppressing konjac is rich in fibres but low in calories, making it an ally for weight loss.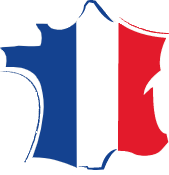 MADE IN FRANCE
No customer reviews for the moment.
Beneficial effects are obtained with a daily intake of 3 g of glucomannan in three doses of 1 g each, taken with 1-2 glasses of water before meals and as part of a low-calorie diet.
Take 2 capsules morning, noon and night for 15 days; repeat if necessary.
5 tips for a top tapering:
1. Ideal duration of tapering
The ideal duration of tapering is 15 days. During this period, the amount of training should be gradually reduced (by approx. 50%), all while maintaining intense and specific training. This will enable your body to recover and increase your performance.
2. How many tapering periods should there be per year?
Two tapering periods per year are enough: athletes achieve their optimal form only once or twice per year.
3. Beware of sporting activities while fasting
Running on an empty stomach, especially in the morning, requires a true degree of expertise and puts you at high risk of hypoglycaemia. It's better to start with a light breakfast or a Spordej snack, so you're prepared for the upcoming effort.
4. Don't be too skinny
It's good to be toned, but don't overdo it. Losing too much weight too quickly before an event, could decrease your muscle mass and make you fatigued. Decrease your fat mass but maintain your lean mass, so your body doesn't weaken.
5. Avoid alcohol, and go for green tea or the tone-up supplement instead!
Alcohol is to be avoided during training, just as much as during the tapering. Go for green tea: thanks to its high levels of caffeine and vitamin C, it will help lower fatigue and promote weight loss. The Tone-up supplement, which contains Konjac glucomannan and green tea, will be your ally to get back into shape!

*VNR = nutrient reference value
Ingrédients : Glucomannan of Konjac, rhizome(Amorphophallus konjac K.Koch) (non-EU), Green Tea aqueous extract leaves (Camellia sinensis (L.) Kuntze)*, Maltodextrins*, capsule from vegetable source . *ingredients from organic farming.